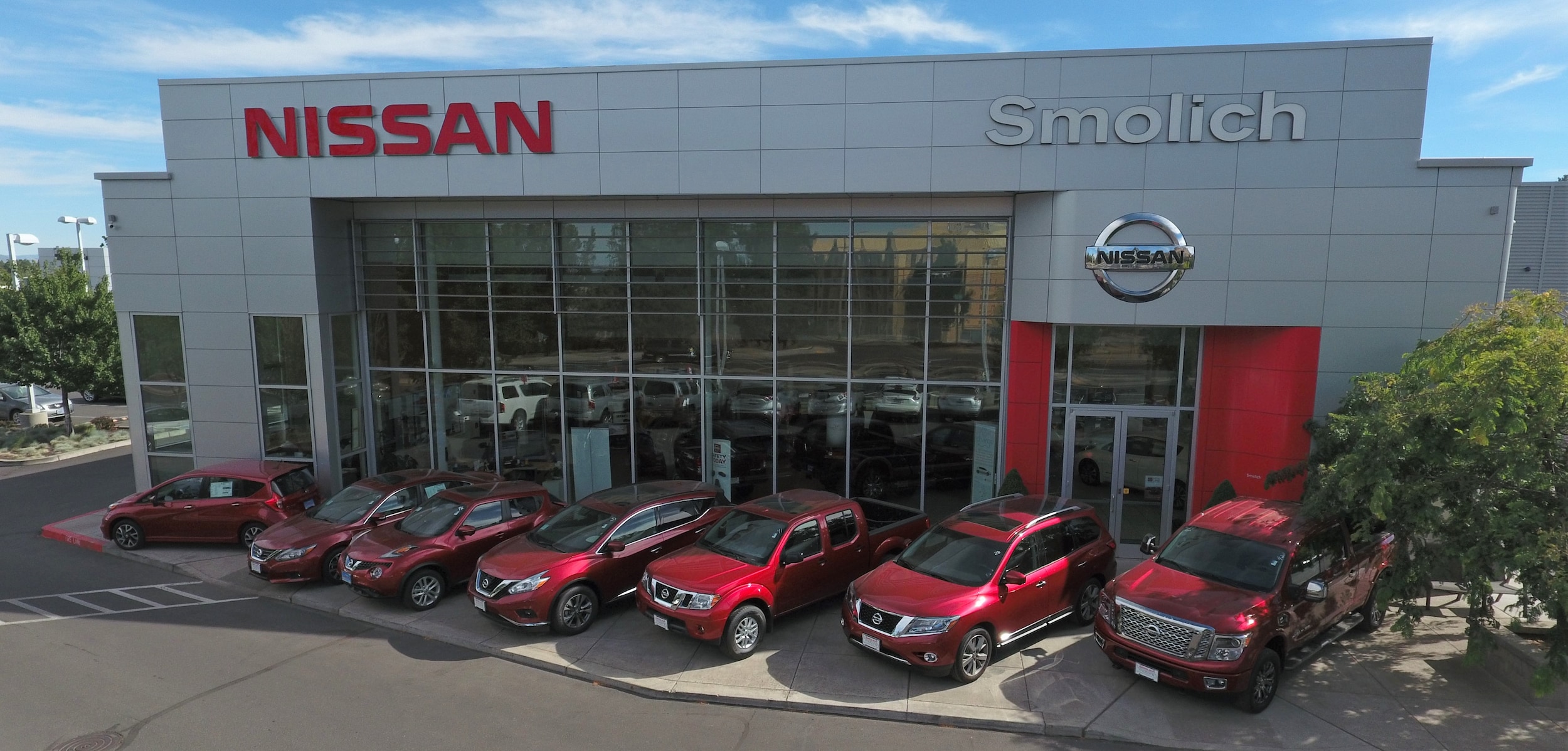 Keep Your Business Local With Our Family Here at Smolich Nissan
For Better Service, Visit the Smolich Family here in Bend, OR
Here at Smolich Nissan, we know how important it is for you and your family to have a car in great shape that is reliable time and time again. Whether you are looking to buy a new Nissan now, or are looking at our used inventory, we want you to have as much information as possible searching for your next car. As a family company locally owned and operated here in Bend, OR, we have over 50 years of experience, and only time and trial and error can bring you the five-star customer experience that you deserve.
We understand that you have a lot to consider when purchasing a new Nissan vehicle. We are also aware that you have choices to make when it comes to which dealership will earn your business. It used to be that there was maybe one automobile dealership per town. Those days, however, are long gone.
We're proud of our long-standing family business. Whether you're buying your first car or your fifth, we hope that you'll consider stopping in to visit us. We have been in business long enough to understand the needs of our customers and would love the opportunity to work with you on your next purchase.
Here, you won't find pushy, aggressive sales people who only want a commission. Instead, you'll find team members who put you and your needs first. We work very hard to make sure that you find a car, truck or SUV that fits both your budget and lifestyle.
There's a reason that Smolich Nissan has been in business so long. We help make our customers happy and keep their needs at the forefront of all our dealings. Our service department is known for its five-star customer service, and with a sea of friendly faces ready to help, we hope you come back for all of your maintenance and repairs you need over the years. The more you know about us, the more you will like us. We look forward to seeing you and your family soon!
We encourage you to stop in soon and visit us here in Bend, Oregon. Feel free to contact us online or in person. We're located at 1835 NE Highway 20, Bend, Oregon, 97701.